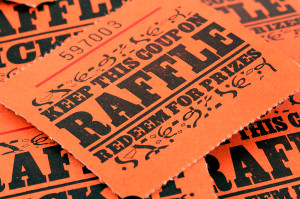 The 2014 Stop Out Club Raffle is under way.
Prize Detail:
1st Prize:  Apple iPad Air 128GB – Retail Value $1,400
2nd Prize:  PlayStation 4  Console – Retail Value $1,010
3rd Prize:  Return travel on Interislander plus B&B in Picton – Retail Value $735
4th Prize:  English Premier League Shirt – Retail Value $180
5th and 6th Prize:  Family Dinner Voucher at Empire in Petone – Retail Value $120 each.
Funds raised this year are to support the ongoing cost of gear and equipment, and will help cover such things as:
Goal Posts and Nets
Balls, ball bags, cones etc
Replacing / purchasing  of team uniforms and Jackets
Training bibs and equipment
Plus many other incidentals required to run a successful club.
Top Selling Teams:
 Because this is such an important source of funds for the Club, and we would like to see every one of the 6,500 tickets sold. Prizes are being offered for the most successful selling teams, prizes as follows:
Top 2 selling Junior Teams  – Free Pizza (and drinks) evening at the club (up to $150 per team)
Top selling Senior Team – $250 Bar tab
Please direct any questions to the organiser:  stopoutsoccer@gmail.com
Draw: Raffle will be drawn 3pm – Sunday 17th August at the Clubrooms