2017 Player Updates.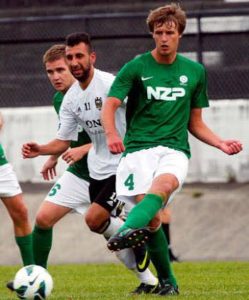 It's a warm welcome to Kade Schrijvers. Kade is a tough uncompromising defender with a knack of scoring the odd goal or three. He will play at the heart of our defence.
There is a strong family link with Uncle Paul having played his junior football at the club. Uncle Mike played junior football plus senior football including Central League and National League with Hutt Valley United. And Kade's father Alan played all his football at Stop Out. So it's a warm welcome home to the Schrijvers family.